Overview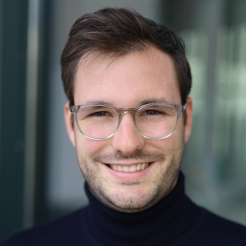 Maximilian Kutter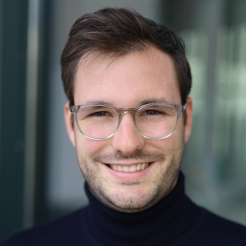 Faculty of Engineering Science
Keylab Glass Technology
---
Publications
2022
Hoffmann, Hendrik; Paulisch, Melanie Cornelia; Gebhard, Marcus; Osiewacz, Jens; Kutter, Maximilian; Hilger, André; Arlt, Tobias; Kardjilov, Nikolay; Ellendorff, Barbara; Beckmann, Felix; Markötter, Henning; Luik, Marius; Turek, Thomas; Manke, Ingo; Roth, Christina
Development of a Modular Operando Cell for X-ray Imaging of Strongly Absorbing Silver-Based Gas ...
in Journal of the Electrochemical Society volume 169 (2022) issue 4
doi:10.1149/1945-7111/ac6220 ...

Ferreira Gomes Lobo, Bruna; Prokop, Martin; Bystron, Tomas; Loukrakpam, Rameshwori; Lobo, Carlos M. S.; Kutter, Maximilian; Günther, Timon E.; Fink, Michael; Bouzek, Karel; Roth, Christina
Effect of phosphoric acid purity on the electrochemically active surface area of Pt-based elect ...
in Journal of Electroanalytical Chemistry volume 918 (2022)
doi:10.1016/j.jelechem.2022.116450 ...

2021
Rietsch, Philipp; Zeyat, Mohammad; Hübner, Oskar; Hoffmann, Katrin; Kutter, Maximilian; Paskin, Alice; Uhlig, Julian; Lentz, Dieter; Resch-Genger, Ute; Eigler, Siegfried
Substitution Pattern-Controlled Fluorescence Lifetimes of Fluoranthene Dyes
in The Journal of Physical Chemistry B volume 125 (2021) issue 4. - page 1207-1213
doi:10.1021/acs.jpcb.0c08851 ...

2018
Haupt, Axel; Keller, Lisa-Marie; Kutter, Maximilian; Lentz, Dieter
Selective Synthesis of Perfluoroalkylated Corannulenes and Investigation of their Structural, D ...
in Chemistry : a European Journal volume 24 (2018) issue 42. - page 10756-10765
doi:10.1002/chem.201801021 ...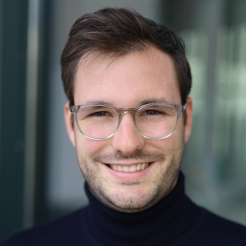 Faculty of Engineering Science
Keylab Glass Technology
---
Maximilian Kutter
Research Assistant
Address:University of Bayreuth
Faculty of Engineering Science
Chair of Materials Process Engineering
95447 Bayreuth
Germany

Phone: +49 (0)921 / 55-7206
E-mail: maximilian.kutter@uni-bayreuth.de