Material and technology development for dry spraying of micro hollow glass sphere based thermal insulation systems - EcoSphereGun
The EcoSphereGun project aims to develop a dry gunning process for EcoSphere®, a mineral dry mortar with micro hollow glass beads.
Today, building walls and facades are plastered by machine exclusively using the wet spraying process. For this purpose, the mortar mixture used for plastering is mixed with water before the spraying process and conveyed as a paste-like mass to the spray nozzle with the aid of a pump. There it is compressed with compressed air and foamed and sprayed wet onto the wall.
The insulating plaster Ecosphere® developed by Franken Maxit and the University of Bayreuth for the energy-efficient refurbishment of buildings has so far also been processed in this way. The dry mass of Ecosphere consists of a cementitious binder and tiny micro hollow glass spheres (d50 = 50...60 µm) as a lightweight aggregate, which gives it its excellent thermal insulation effect. Various additives are also added to the dry mortar to obtain a homogeneous and conveyable wet mass. This requires a comparatively high addition of water (water/cement ratio >2). Although the high water addition creates additional pore space during drying and also increases the insulating effect, it also ensures long drying times, which unnecessarily prolong refurbishment.
In the EcoSphereGun project, dry spraying for insulating plasters is being developed together with the partners Franken Maxit and Velco. In the process known from tunnel construction, the insulating plaster is conveyed in powder form to the spraying device by means of compressed air and wetted by a finely atomized water film shortly before the nozzle exits. This results in a much smaller quantity of water in the insulating plaster and thus in faster drying times of the insulating layer. Furthermore, dry conveying means that organic aggregates, which influence viscosity or drying time, can be largely dispensed with. Keylab Glastechnologie will be primarily responsible for material development, while the project partners will carry out plant and process development.
---
Project Profile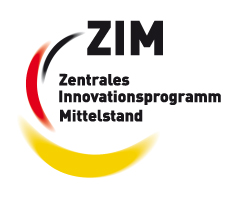 Duration: 01.10.2021 - 31.03.2024
Funding: Zentrales Innovationsprogramm Mittelstand (Federal Ministry for Economic Affairs and Energy)
Project Partners:
Contact: Prof. Dr.-Ing. Thorsten Gerdes, Stefan Zelder