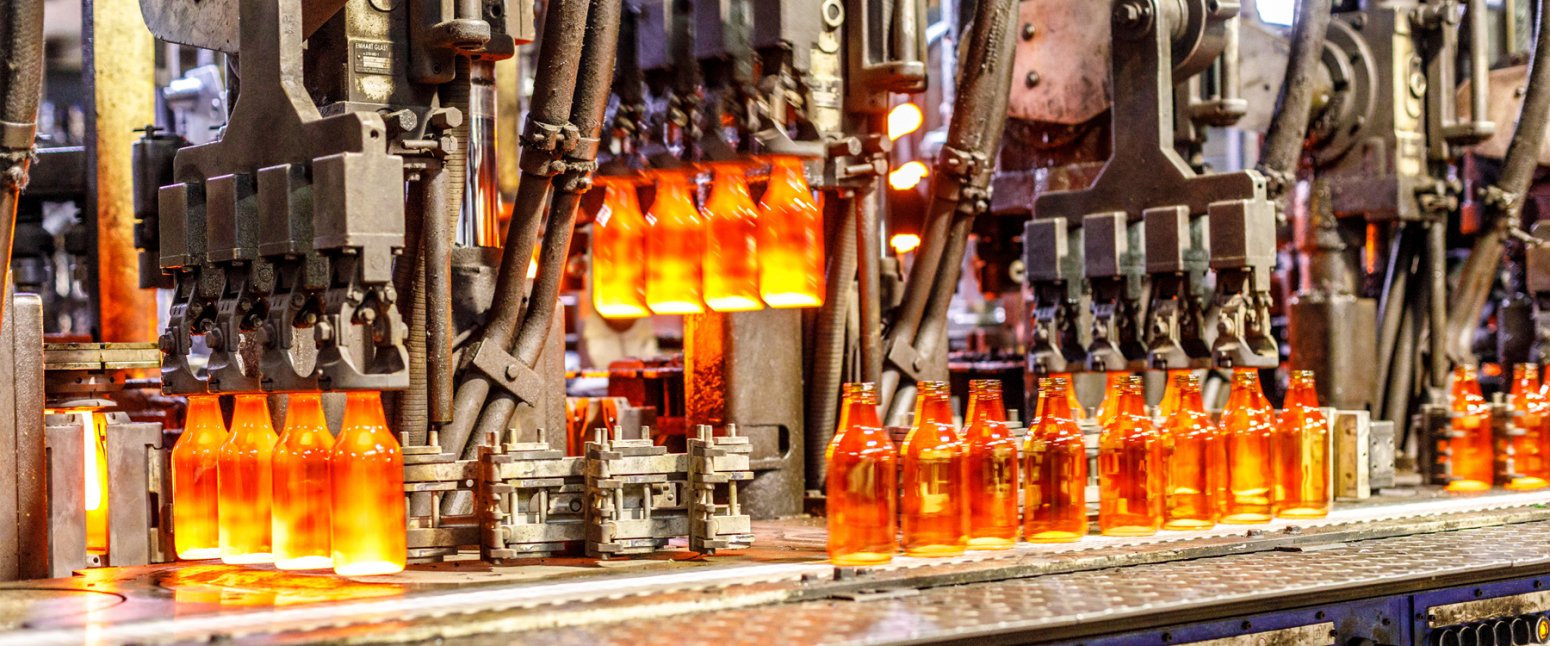 Increasing Sustainability in the Container Glass Industry by avoiding Coatings
More than 90 % of container glasses are coated to improve and extend their service properties. Among other things, scratch resistance, corrosion resistance, and sliding properties are to be increased. This is done after the molding process, first by hot end coating, in which a very thin tin oxide layer is applied. This quenching and tempering is carried out with precursors that are not harmless to health, such as tin tetrachloride or monobutyltin trichloride (MBTC). Tin is also a critical material resource. The tin oxide is deposited in low concentrations on the glass surface and is ultimately permanently lost in the material cycle, as it is dissolved in the glass during remelting.
After heat treatment and cooling of the glass containers, cold end treatment with, for example, polyethylene-based polymer waxes follows. The layer is therefore also lost and is not recycled.
The primary objective of the project, in the sense of sufficiency, is to avoid the use of tin as a coating material in the container glass industry and thus to simplify the production of bottle glass in terms of both process technology and materials. Overall, however, the aim is to develop a process that eliminates the need for hot and cold end tempering of container glass. In cooperation with the project partner Wiegand-Glas, a model bottle transport line is to be developed on a demonstrator scale.
---
Project Profile
Duration: 01.07.2019 - 30.06.2022
Funding: Bavarian State Ministry of the Environment and Consumer Protection within the framework of the Projektverbund für mehr Ressourceneffizienz in der bayerischen Wirtschaft, insbesondere für KMU und Handwerk - ForCYCLE II
Projektpartner:
Kontakt: Prof. Dr.-Ing. Thorsten Gerdes, Barsheek Roy, Frank Bayer